Sunday April 24, 2016

BIGWIG, The Superlative, The Valveenus and more
19+ Licensed Event // Doors at 7PM
Friday April 29, 2016

JLC Musik presents
Stick Men in Ottawa: with Tony Levin, Pat Mastelotto and Marcus Reuter.
19+ Licensed Event // Doors at 7PM
Get Tickets: http://thepointofsale.com/tickets/jlc160429001/




Friday May 6, 2016

Orange theme, two rooms, 13 Dj's from: Lebanon, Quebec City, Montreal, Ottawa, and Prizes for best outfit! Come groove the night away.
19+ Licensed Event // Doors at 9PM
Buy Tickets
Saturday May 7, 2016

Iconoclast, Last bullet ,Surrender the leader anf Second Sight
19+ Licensed Event // Doors at 8PM
Saturday May 14, 2016

Gutter Demons, Raygun Cowboys, Hot Snake Handlers and A Staggering Pace
19+ Licensed Event // Doors at 7PM
Monday May 16, 2016 at Cafe Dekcuf

Inanimate Existence, Deformatory, Endemise, Projekt Gothenburg
19+ Licensed Event // Doors at 7PM
Buy tickets here




Thursday May 19, 2016

Weedeater, Author & Punisher, Today is the Day, Lord Dying
19+ Licensed Event // Doors at 7PM
Buy tickets here




Friday May 20, 2016

Sworn Enemy, Borrowed Time, Cruel Fate, Rats, Mind at War
19+ Licensed Event // Doors at 7PM
Buy tickets here



Sunday May 22, 2016 at Cafe Dekcuf

Full of Hell, Tongue Eating Louse, Brain Scorcher, Hunter, Gatherer
19+ Licensed Event // Doors at 7PM
Buy tickets here



Saturday May 28, 2016

Aegaeon, Depths of Hatred, Ominous Eclipse, A Scar for the Wicked Ooluu
19+ Licensed Event // Doors at 7PM
Buy tickets here



Friday June 3, 2016

Heaven's Cry, Borealis, Hilllward, The Aphelion, Markian
19+ Licensed Event // Doors at 7PM
Buy tickets here



Saturday June 4, 2016

Venom inc, Necrophagia, Accursed Spawn, Barrow Wight
19+ Licensed Event // Doors at 7PM
Buy tickets here



Friday June 10, 2016

Michale Graves (Ex Misfits Singer), The Lindbergh Babies, Four-Stroke, Shootin'Blanx
19+ Licensed Event // Doors at 7PM
Buy tickets here



Sunday June 12, 2016

Pro-Pain, Life on Trial, The Observer Effect, Footsteps to Gaia
19+ Licensed Event // Doors at 7PM
Buy tickets here




Wednesday July 13, 2016

Hatebreed and more
19+ Licensed Event // Doors at 7PM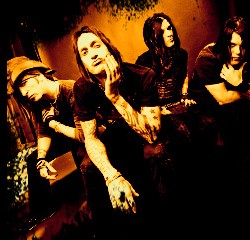 Tuesday October 11, 2016

Dope, Projekt F, Greylights, Footsteps to Gaia
19+ Licensed Event // Doors at 7PM
Buy tickets here




Friday November 11, 2016

Dark Tranquillity, Swallow the Sun, Enforcer, Starkill
19+ Licensed Event // Doors at 7PM
Buy tickets here